1 month ago
My 2010 Dodge Caliber sat in my garage for more than 8 months, As expected, my battery was dead. I also noted my ABS light on my dashboard was lit, too. On Saturday, I read reviews of local repair shops and decided on trying Accurso. I am glad I did, I had my car towed there on a Sunday. On Monday, I was contacted about an estimate for repairs...in addition to the battery replacement, a sensor needed repair. The work was completed on Monday morning and I was able to pick it up that day with no surprises. The bill was explained to me in detail. The charges were exactly as discussed with me. If you need an honest detailed assessment of your vehicle, I would trust Accurso.
3 months ago
The check engine light recently came on in my 2005 Ford Focus. I called Accurso instead of going to a dealership and boy was that a great decision! They diagnosed the problem right away. Turns out my thermostat needed to be replaced as it was stuck in the open position. It took their technician almost the entire day to finish the job, but I was still only charged for 2 hours of labor as that was what they originally quoted me. Very honest folks here. Thank you Jason and team for an awesome experience!!!
3 months ago
Accurso Auto Repair is honest, professional, and customer friendly. I had my first Florida oil change here and it was evident that this shop was a cut above the rest. Last week I found myself with a tire pressure issue. I arrived unannounced with a tire almost flat. I was taken care of right away. Gary, the front man at the desk, had Jeff, the mechanic, check things out for me right away. They were both accomodating and personable despite my unscheduled visit. Thank you Jason for instilling these positive qualities in your team and your business. Thank you Gary and Jeff.
3 months ago
Great HONEST service!
8 months ago
Had to take my car there today because it broke down during work this morning. Battery needed to be replaced. They had my car in & out in the same day! Very efficient & nice.
8 months ago
(Translated by Google) Okay (Original) Bueno
8 months ago
Good quality work.
8 months ago
Honest, professional and skilled. Jason and team have cared for 2002 VW diesel beetle and 2010 Mercedes! We highly recommend!
10 months ago
Dave is an incredible mechanic. Not only does he come out to you but he allows you to come over to him. He gives you the price ahead of time and let you know exactly what to expect. What a guy.
11 months ago
We had our Mercedes towed to Accurso for repair. Found out we had broken a front axle and bushing. Accurso repaired our car in a matter of days. The price was more than fair and we're completely satisfied with the service. Thank you, Accurso, for a job well done.
11 months ago
Honest and great service. Highly recommend and fair in prices.
11 months ago
Competent and honest. Qualities you want in a mechanic.
1 year ago
I was a traveler with a road emergency. Got towed to Accurso. They diagnosed and repaired my van in less than 24 hours. Staff is great, and communication is too. Thank you!
1 year ago
Very detailed and professional! Reasonable prices!
1 year ago
Excellent service. And very honest. I will recommend this place to everyone. Thankyo
1 year ago
My husband just came here from a referral. Very nice and honest. We will continue coming here.
1 year ago
Always friendly and very knowledgeable
1 year ago
Great service, very honest, Joe and the service guys treat your vehicle like their own it.
1 year ago
Joe assisted me with a battery problem. He was very helpful and most courteous. I will use Accurso again in the future.
1 year ago
This company is the most honest, professional, and the best repair center in the villages
1 year ago
Diagnosed and resolved our A/C issue faster then their estimate, reasonable cost for the repair, getting 10%off as an AAA was a nice bonus as well.
1 year ago
Accurso is professional, friendly, prompt, and reliable. Highly recommend them for auto service.
1 year ago
Excellent staff very great service I would recommend this mechanic shop to anyone
1 year ago
Very nice and helpful when my vehicle suddenly stopped wanting to run, made it to the shop and they got it all fixed up!
1 year ago
Great people to work with. They helped me figure out what the issues were with my 10 year old BMW and made sure I wasn't fixing the wrong things. They talked me through everything and had my car fixed the next day.
1 year ago
Jason and his crew are great as always. Gives truthful and honest answers and gets the job done well.
1 year ago
Friendly efficient service
1 year ago
Great service night drop box reasonable rates
1 year ago
When are car repairs ever convenient? Never! BUT the crew at Accurso got me and my 15 year old car back up and running. Fair and honest. Thank you Accurso!
2 years ago
I was happy to find a local place to work on my Mercedes, the closest dealer is almost 1.5 hours away. Bonus that Accurso pricing is also much better than the dealer. This is my favorite car ever, ad I hope they will keep it running forever.
2 years ago
Took my pickup truck in today for a transmission service and brake fluid flush and was more than pleased with their service and prices. It's wonderful helping out a locally owned business that's not part of a national chain.
2 years ago
We were visiting Lady Lake on vacation and our Motorhome tow vehicle was having brake problems. We got an appointment right away and Joe and the team checked everything out and determined that the problem was not in the Jeep, but the Motorhome. Same day the Jeep was back and no charge. Thanks to the entire Accurso team! BTW we made it back to Boston, problem free.
2 years ago
Put a new radiator in my 1997 BMW Z3. Great savings and quality work. Friendly, professional atmosphere. Will recommend and take my business there again.
2 years ago
On vacation from the north and our front brake was sticking. They took us in without appointment, and after describing the issue, they thought it was break lines, which is exactly what my place back home said they would check next (had rotors and pads done before the trip). They did the front lines, and flushed the entire brake system. Perfect! No extras, no pushy sales, nothing. Awesome! They even took my expired AAA card (we had just renewed before the trip and did not have the new cards yet). Overall, very pleased with Accurso, and would definitely recommend them! Thanks guys!
2 years ago
I am a widow who knows nothing about car repair. I found Accurso Automobile. They let me bring my car in for electronic check due to check engine light coming on the very next day. They scanned the codes, determined what was wrong. They needed to keep it. Jason at the front desk even arranged for a rental car for me. Picked it up the very next day. Awesome people, awesome garage and WILL BE going back next time i need a repair.
2 years ago
Excellent went above and beyond
2 years ago
Very friendly and honest people! Originally gave me an estimate of a nearly $1000 repair put upon further investigation they realized it didn't need to be fixed at all. They very easily could've done the work anyway and I'd have never known. Great people highly recommend!
2 years ago
Very honest people here. Knowledgeable
2 years ago
The best auto repair shop . They are very hoset and friendly.
2 years ago
Very good service. THANKs Jason.
2 years ago
Extremely knowledgeable techs, researched manufacturer notes and bulletins and completed the job accordingly. Very professional and great communication. Would highly recommend this company!!
2 years ago
Vary friendly staff.
3 years ago
Most honest people I've ever done business with.
3 years ago
Jason and his crew are one of the most professional and honest service centers I have ever dealt with. They are actually mechanics not just parts changers. I have been taking my cars to them for years and will continue to do so. Thanks for a great job guys!
3 years ago
As a single older woman, going to an auto repair shop worries me. I'm always afraid I'll be overcharged. Not at Accurso! I was treated with respect. My car's problem was explained to me in words I could understand. I'll go back there for all my auto needs. Thanks guys!
3 years ago
Fair honest trustworthy place to get your car fixed
3 years ago
I took our car in for a second opinion. This is the most honest shop I have ever dealt with. They found that I certainly did not need the $1,000 repair job that another place had said we did. We will go back to Accurso for anything and everything needed on our car! Thank you!
3 years ago
I trust this place!!
3 years ago
It's great to have an honest company like this. These guys are number one with me.
3 years ago
Extremely fair. They looked over my car after it died on the highway. A less honest company could have raked me over the coals. Definitely not the case here! Very greatful my car was towed here.
3 years ago
I have dealt with Jason at Accurso Auto several times. He is very good, easy to deal with, helpful, and, most important, honest.
3 years ago
Quality work at a fair price. Explained every detail of repair work that was completed. Highly recommended for any automotive repairs.
4 years ago
Reasonable prices and Honest service
4 years ago
GREAT auto repair shop! Fast, thorough and very reasonable!! Highly recommend!
4 years ago
Excellent professional service at a reasonable price!
4 years ago
Best vehicle repair in the area. Affordable, quick and very polite
5 years ago
My rear window motor gave out while I was visiting my folks in the villages and had to be fixed quickly to avoid water damage to interior of the vehicle. Volvo was booked for a month out so I went to Accurso instead and I could not be happier with the result. Window was repaired properly at about 40 percent cheaper than the dealership quoted. Jason and his crew was very knowledgeable and I will be back.
Vehicle Safety Information
Get up-to-date vehicle and car seat safety information
Vehicle Recalls
Please select the year, make and model of your vehicle and Accurso Auto Repair will search the National Highway Traffic Safety Administration (NHTSA) for any active recalls on your vehicle.
Child Safety Seat Inspection Stations
Make sure your child safety seat(s) are installed correctly at one of the thousands of nationwide child safety seat inspection stations, certified by the National Highway Traffic Safety Administration (NHTSA).
or: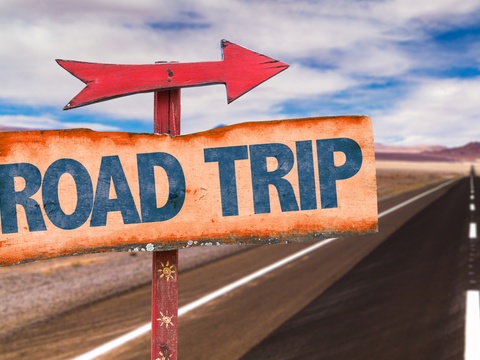 Finally heading out on a road trip? Get your vehicle checked first!
The days of the pandemic are finally on the mend. Now we can take our masks off and breathe a sigh of relief and take that road trip we were planning last Summer. Taking a road trip with the whole gang is a staple in some families, and it has probably been a while since most family members have seen each other face to face. Before you set off on this adventure, making a checklist is probably one of the most important things to do. At the very top of your list shouldn't be to bring extra underwear or an extra toothbrush; nope, it should be to make sure your vehicle can handle the drive!
Finish reading Finally heading out on a road trip? Get your vehicle checked first! ...
Estimated reading time: 3 minutes, 20 seconds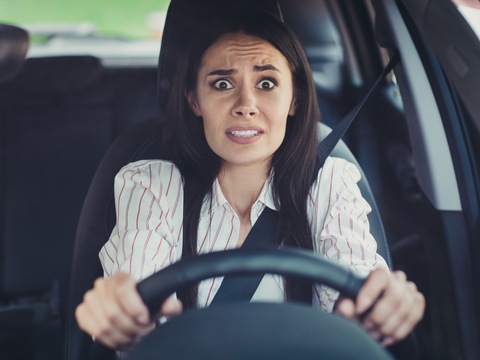 What's That Noise and What Does it Mean?
Hearing a funny sound coming from your vehicle is never a good thing. Cars can make different noises from time to time. A squealing when you stop usually means your brake pads need to be inspected.
Finish reading What's That Noise and What Does it Mean?...
Estimated reading time: 1 minute, 9 seconds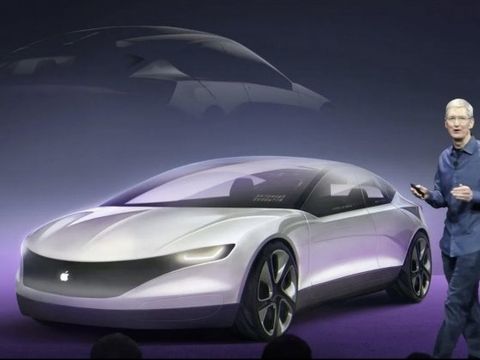 What's coming with the Apple Car?
The Apple Car has been in speculation for years now. Everyone has always wondered when the billion-dollar company would be manufacturing cars. And now, that might actually be happening.
Finish reading What's coming with the Apple Car?...
Estimated reading time: 1 minute