Oil, Lube & Filter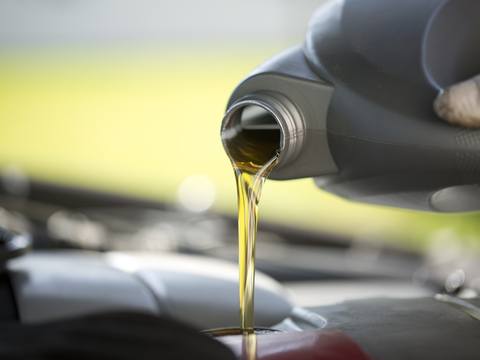 There is no better way than to take care of your vehicle than following your owner's manual recommendations on regular maintenance. Having regularly performed oil changes are essential to protecting your engine. Every day your vehicle faces many challenges such as rust, corrosion, and wear and tear. Approximately every 3,000 miles, your car becomes ready for an oil change. So stop by Accurso Automobile Repair in Oxford, just outside of The Villages® community and see Jason, and let him take care of your vehicle!
An oil change from the experts at Accurso Automobile Repair means:
Amsoil full synthetic oil - This time-trusted, high-quality synthetic oil is cleaner for the environment, unlike oil from crude oil. Made primarily to be used as a lubricant in motor vehicles, it helps them run better, last longer and to protect the environment.
Removal and replacement of existing oil and filter - By removing the old used oil and replacing it with new oil, you can be sure your vehicle gets a clean start. Replacing the filter helps the car run at peak performance.
Lubricating all fittings - Lubrication prevents friction and damage from keeping your vehicle from running smoothly. At Accurso Automobile Repair, we use only the best, top-quality lubricants to keep your car in great shape while prolonging the life of the vehicle.
Checking and topping off other vital fluids - At Accurso, you don't just get your oil changed but a thorough inspection of other essential fluids that work together to make the care run properly.
Checking all belts and hoses - We check for broken and worn out belts as well as leaky hoses. Belts that have worn become loose and will start to make a grinding noise. Hoses that leak can cause an overheated engine leading to costly repairs.
Checking tire pressure - Too little or too much tire pressure can be dangerous and cause poor gas mileage. Tire pressure is verified with every oil change making sure your tires have the right balance for the road.
Investigating entire undercarriage - We routinely check the undercarriage of a vehicle for cracks, leaks, and rust. Preventive maintenance saves money and hassles down the road.
So stop by today and visit the technicians at Accurso Automobile Repair and let us help you get your engine started down a healthy path.