Tuneups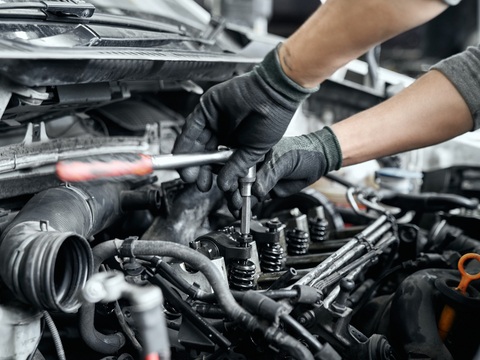 When your vehicle is tuned correctly, it will improve your gas mileage and performance, while improving our planet. Have Accurso Automobile Repair inspect your vehicle today to determine if a tuneup could be beneficial.
At Accurso Automobile Repair our tuneups include the following:
Installation of new spark plugs - Sparkplugs are important to cranking a vehicle. They can become worn out over time, causing poor performance, engine misfires, and causing the engine to vibrate. Nothing is overlooked at Accurso Automobile Repair.
Idle speed adjustment - Mechanics rely on computer diagnostics to check newer cars today. Our service technicians are experienced in reviewing the idle speed adjustment the old fashion way and with state of the art technology.
Set timing as needed - When turning the ignition, the electric sparks have to spark at the right time to make the car start. Sometimes this gets off, and you may experience sluggish performance, poor gas mileage, hearing pinging noises, and sometimes even backfiring.
Inspect choke - This is a valve that manages and reduces the air supply to the engine and allows more fuel to come in, allowing the car to start correctly. When a choke isn't functioning correctly, you may find your vehicle not starting at all.
Throttle linkage - The throttle is responsible for the fuel flow to your engine. If it's not working correctly, you may find your car stalling at a red light of a busy intersection. Our service team inspects the throttle linkage using the latest technics and technology.
Performance check - We make sure your vehicle is ready for the road by performing state of the art computer diagnostics, lift inspections, checking fluids, checking for wear and damage, and perform a road test.
Tuneups are recommended every 30,000 miles or by the specifications of the vehicle manufacturer. Give Accurso Automobile Repair a call today to get your car running at peak performance.