Exhaust System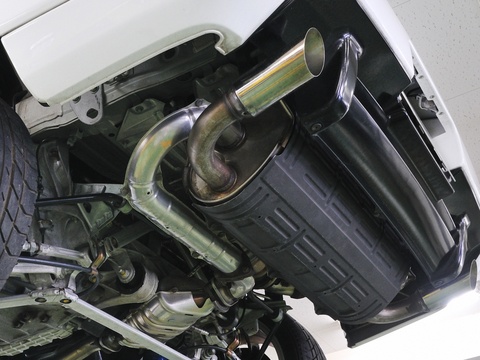 Your vehicle's exhaust is a pretty complicated system. Think of it as your own breathing system, while it is simple, air comes in, and air goes out; the importance behind the reason you can breath is significantly essential. So going back to your exhaust: imagine if your car couldn't breathe. If you tear apart your exhaust it is just metal, it makes noises, and over time it can rust and break. So why have it? Your exhaust is responsible for reducing harmful emissions from entering the atmosphere; your vehicle will run smoother, quieter, and much more efficiently.
If components of the exhaust system start to degrade, your car may sound louder, release harmful emissions and give you poor gas mileage. Most states even require properly working exhaust on all vehicles. Regular checks of the system prevent damage and toxic fumes from entering the cabin. When you have your car inspected by an Accurso team member, you can rest assured that it will be done thoroughly and correctly.
If you suspect you may be having problems with your exhaust, don't hesitate to bring it to Accurso Automobile Repair. Catching a problem early can prevent costly repairs in the future.