Steering, Suspension & Alignment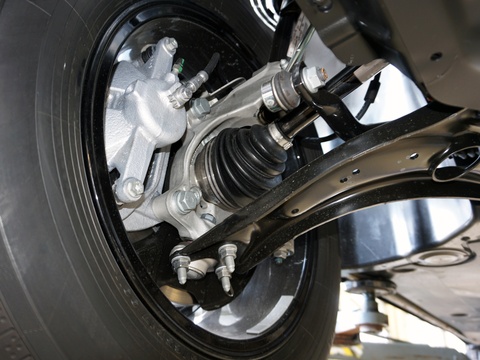 Worn steering, suspension, and alignment can cause noise, vibration, premature tire wear, and misalignment. That's why Accurso Automobile Repair performs top of the line inspections looking for the source of the issue before it starts. We always recommend having your vehicle inspected and maintained regularly.
Steering
When your steering system starts to make whining or whirring noises, becomes harder to steer or red or clear fluids begin to leak, I think it is safe to say that you have a problem that needs to seek a professionals help. Keeping your power steering system clean is the best way to ensure against expensive power steering system failures. We recommend having your system flushed at least every 50,000 miles.
Suspension
Your suspension helps you stay in control when you are driving down the road. A worn-out suspension does not absorb the bumps when you are driving. This can give your car an uncomfortable ride while making it difficult to steer.
Alignment
When it comes to saving money, your tire alignment should be your number one goal. Misaligned wheels can cause a host of problems, including uneven tire wear. Proper alignment helps your tires last longer, improve gas mileage, and produces safer handling.
Shocks & Struts
Worn out shocks can increase the time and distance it takes you to stop putting you and your family at risk. Your shocks or struts should be replaced about every 50,000 miles. During that time, your vehicle's shocks or struts will have cycled over eighty-five million times, causing potentially dangerous wear and tear.
Contact Accurso Automobile Repair today and keep your car moving where you want it to go!