Brake Service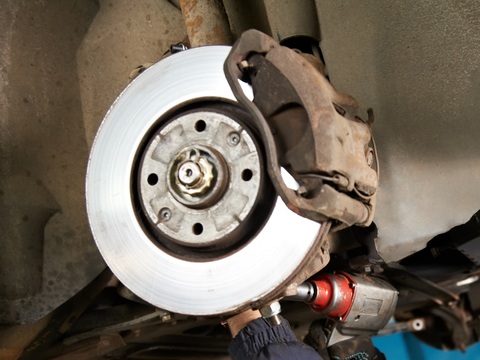 Your vehicle's brakes play a huge roll in keeping you and your family safe, and it can even save you money. Knowing they will work every time you stop gives you peace of mind that they will be reliable in unexpected situations. Brakes do wear over time, from friction and heat, as well as from everyday use.
When brake pads go, that causes a metal-on-metal condition that accelerates the need to replace the expensive rotor or drums. Warning signs to look for are squealing and grinding, taking longer to stop, and fluid leaking near the wheels. It is vital to you and your family that you have your brakes inspected by a certified technician yearly; however, if you notice anything unusual, they need to be checked right away.
When you come in for a Brake System Repair from the experts at Accurso Automobile Repair, our licensed and highly trained technicians thoroughly inspect and replace brake pads and brake shoes as well as replacing fluid that is needed. Coming in for yearly checkups will save you the hassle and money, and prevent costly repairs.